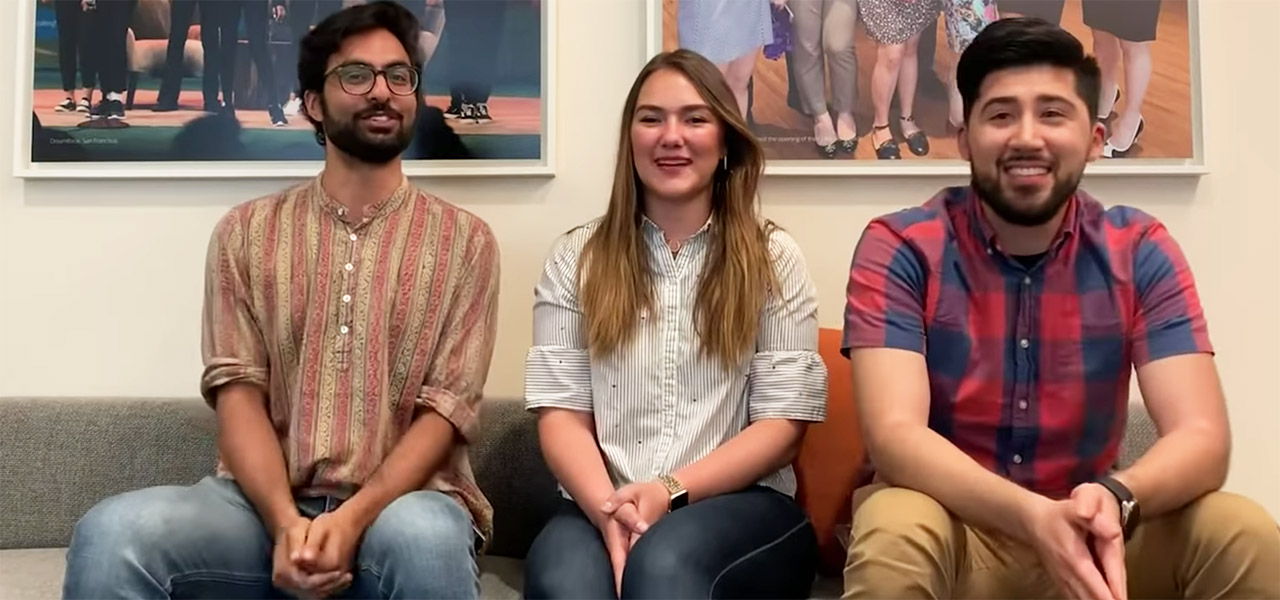 At Salesforce, we're dedicated to attracting, retaining, and cultivating the next generation of talent. Our interns and new graduates work on real projects that affect how our business runs, giving them the opportunity to make a tangible impact on the future of our company. With offices all over the world, our recruits have the chance to collaborate and connect with fellow employees on a global scale.
We hire interns and grads across the globe for all of our different business segments. Explore the opportunities available for you in each below. 

Do meaningful work. From day one our interns and grads work on real projects that go into production, giving them the opportunity to significantly impact the future of the company. 

Get paid to give back. Interns and new grads receive 7 days (56 hours) of paid Volunteer Time Off (VTO) to devote to causes they believe in.

Gain exposure to senior leaders. In addition to being paired 1-1 with a mentor (aka trail guide), and support from their manager, our interns and grads also have unprecedented access to our Salesforce Leadership team. 

Build a network while having fun. Interns and new grads have endless opportunities to mix and mingle, with social calendars full of networking nights, sporting events, city tours, and more.

Continue learning new Salesforce skills. With Trailhead, the fun way to learn Salesforce, interns and grads can explore new Salesforce Skills through guided learning paths.

We are building a more inclusive Salesforce with our Equality Groups and their allies. These employee-led and employee-organized groups center around common life experiences or backgrounds, and their allies. The mission is to make Equality a reality both inside Salesforce and the communities in which we live and work.